As a staff in the Jr/Sr High, we are diligently taking the time to focus on the POSITIVE student behavior we see on a daily/weekly basis. Here are the names of the students who received a Peck Positive Office Referral the first week of school: Grade 6 Stevie Johnston (Received 2) Hunter Hill Miley Tosch Luke Anklam Ben Densmore Hunter Putz Grade 7 Hunter Hammond Dorian Abrego Nathan Gark Braelyn Scheur Lilly Scott Grade 8 Lexi Youds Nathan Gark Kole Hammons Ally Taylor Allison King Jaylynn Zappa Wesley Hang Caleb Anderson Grade 9 Grace McClarty Axel Meyers Morgan Bates Marshall Murray Grade 10 Mavis Robinson Jake Molesworth Hannah Burch (received 2) Chloee Lieblang Sean Holman Grade 11 Olive Loxton Sydney Parker Cal Heiden Brennan Stull Landan Tousignant Xavier Tiejerina Ethan Donbrosky Grade 12 Lauren Eager Dominick Bell Aurora Fettes Jonas Etheridge Jacob McLarty Naomi Loxton Emilie Drellick Owen Schemanske Savannah Spiegel

Flash PPTO Fall Mum Sale! $10 for a 9 inch pot-choose from red, orange, yellow, purple, or white. Orders are due Tuesday, 9/12. Payment is due before order is placed. Please call any of the offices or message school fb page to get in the list. Checks payable to Peck Community Schools. If you'd like an order form, please let us know!

Attention 10th, 11th, and 12th Grade: If you have Mrs. Shephard's English class, please remember to have your tissue box completed and ready to present at the start of class on Tuesday!
We had a great first week. Have a wonderful 4 day weekend. See you Tuesday.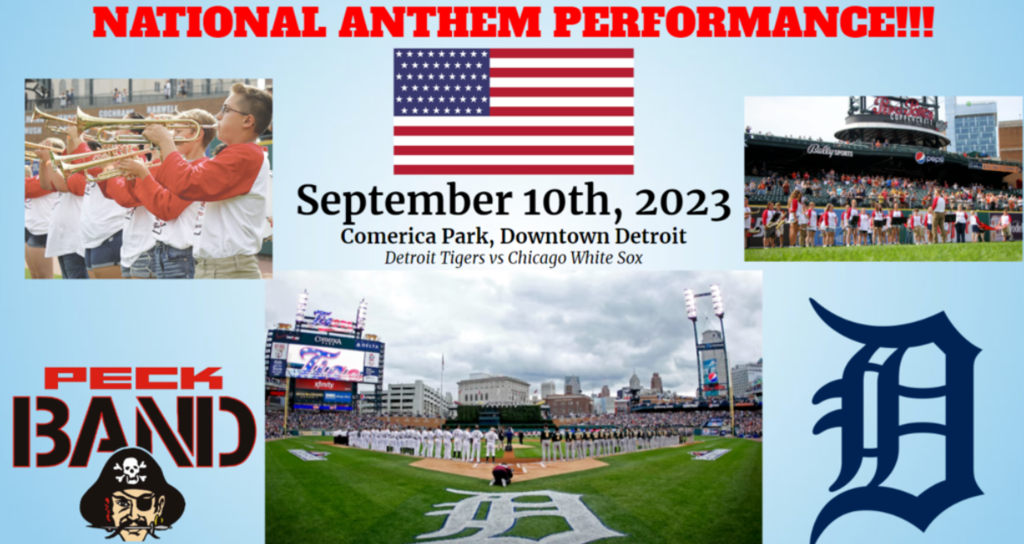 Homecoming is fast approaching as it is earlier in our football season than in previous years. I wanted to get some preliminary information out to parents knowing that more detailed information will follow. Homecoming Parade: Friday, Sept. 22 at 5:00pm Homecoming Game: Friday, Sept 22 at 7:00 pm The homecoming announcement of King & Queen and class reps is during half-time of the game. Class representatives: 6th grade: Emilie Risdon & Troy Murray 7th grade: Aliyah Johnson & Dorian Abrego 8th grade: Allie Taylor & Jacob Hart 9th grade: Jasmin Wixson & Chris Gieraltowski 10th grade: Charlotte Ferguson & Lucas Trombley 11th grade: Madison Taylor & Abigail Hang 12th Grade: Julia Loftis & Gabe Gerber, Emma Robar & Cameron Angebrandt, Emilie Drellick & Owen Schemanske, Trinity Lewis & Carter Babcock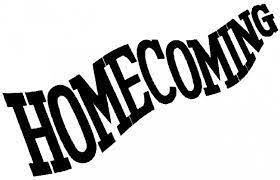 We had a GREAT first day of school in the Jr/Sr high! The staff beat the students 17-3. Thank you to everyone who came out to play.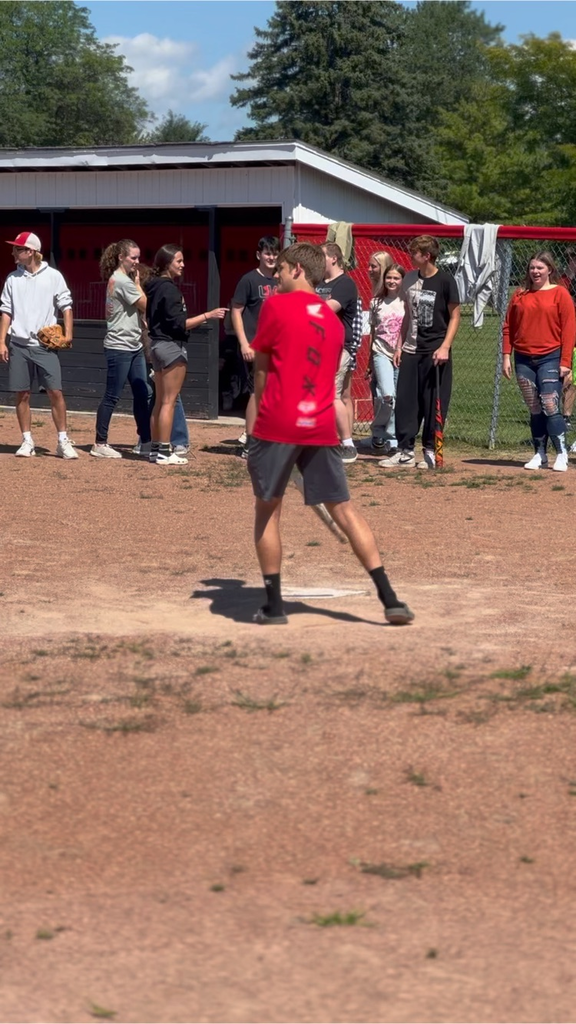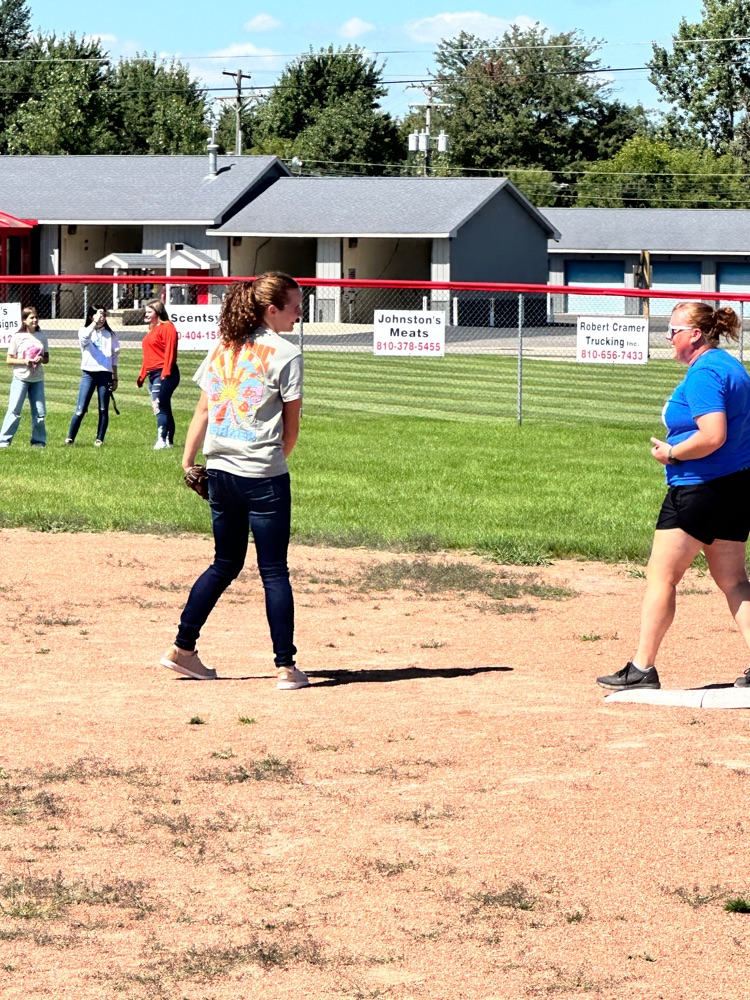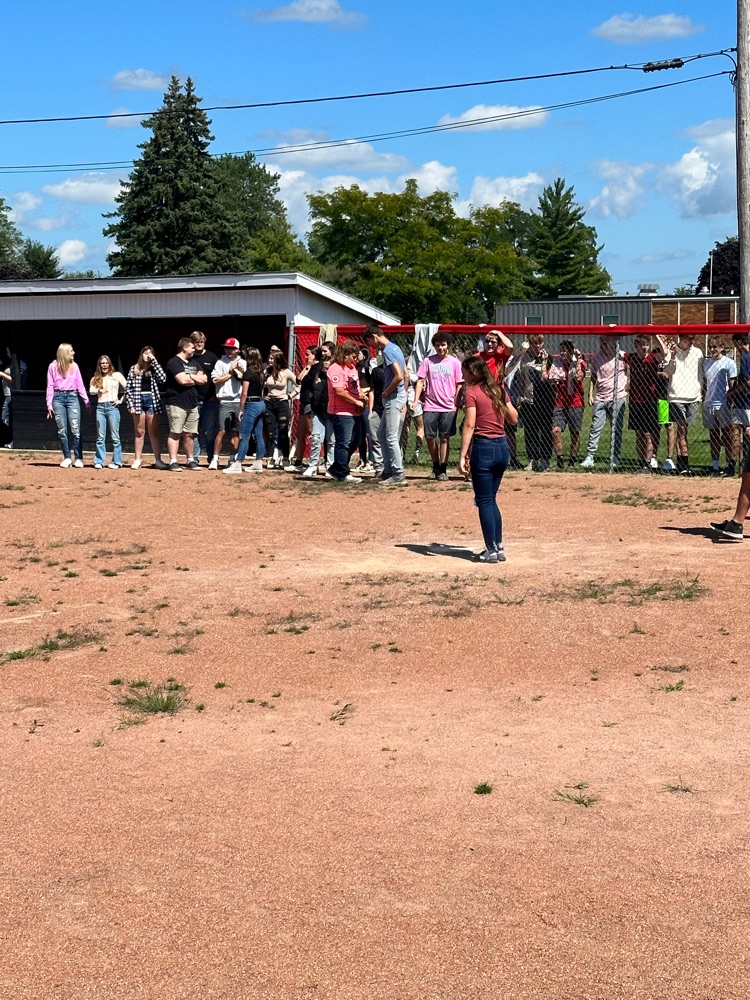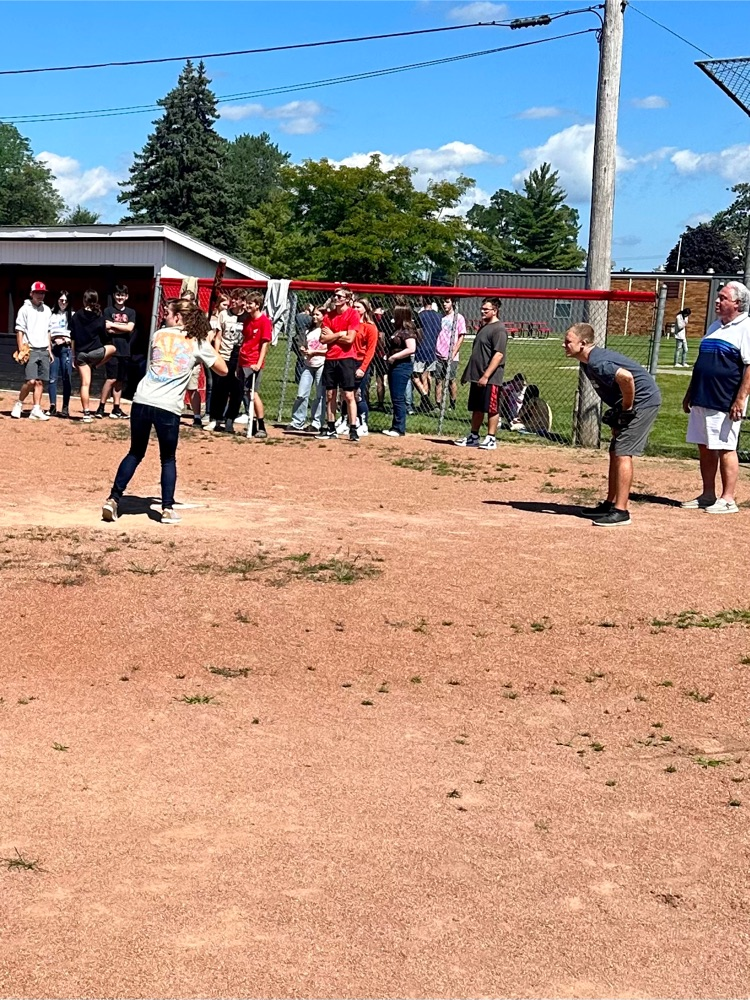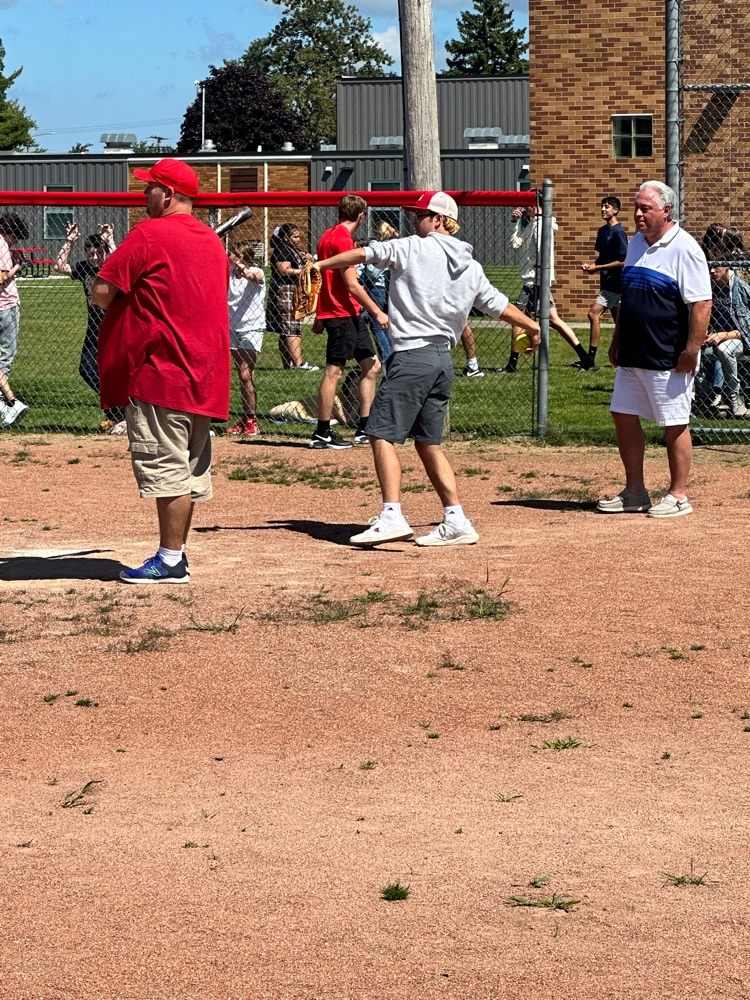 Calling all coaches, staff, police officers, firefighters, and Peck Alumni: We NEED your help to beat the student body on Monday. We are playing at 1:15. Bring your glove and play with the staff.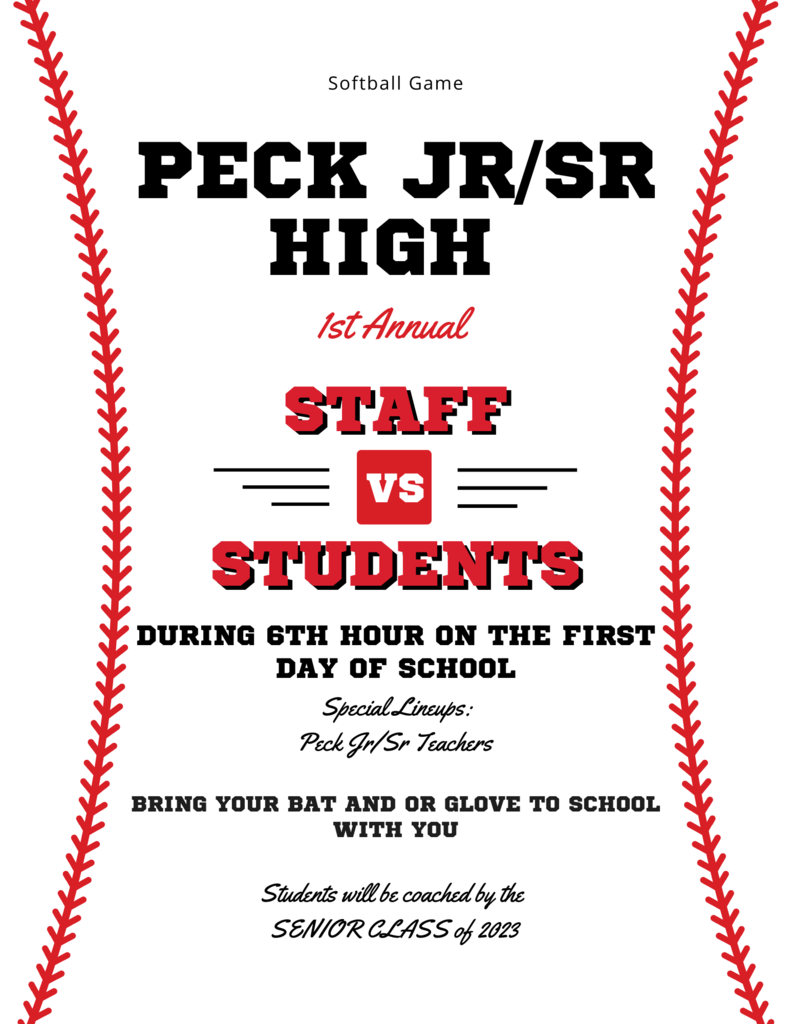 Attention 10th, 11th, and 12th-grade students: For Mrs. Shephard's English class, you will need a 1.5" 3-ring binder, 5 tab dividers, filler paper, and a new, unopened box of Kleenex/facial tissue. These supplies are needed by Thursday, August 31st. Please contact Mrs. Shephard at
shephardr@peckschools.net
with any questions. Thank you!

Tonight's game has been postponed. It will resume at 3 pm Tomorrow Friday. Admission is free.

Thank you to Fellowship Bible Church, Bethel Missionary Church, Buel Country Church, Omard Church, Cross Culture Ministries, and The Christian Motorcyclists Association for hosting a potluck luncheon for our staff yesterday. It was the perfect finale to our PD.
Anyone in junior high interested in playing volleyball this fall practices will start Monday, August 28. Practice will be from 3:15-4:45 in the old gym. Be sure to wear athletic clothing and bring a water! I hope to see you Monday.

We can't wait to see everyone tonight for open house from 6-7 pm at Peck Community Schools! 🏴‍☠️❤️🏴‍☠️
Come Join us tomorrow night as we cheer on the Varsity Football Team in the season opening game at home against Brown City. Game time is 7 p.m. Season Passes will be available for sale at the ticket booth. Family season passes will be $150.00 and Individual season passes will be $75.00. All Peck Junior high and high School students will be admitted for free during Fall sports,

Our staff enjoyed a wonderful training today from Peck's AWESOME counseling support staff. We are so fortunate to have Ms. Bell, Mrs Kosal, Mrs. McPhilomy and Mrs. Blatt on our team to help support all students.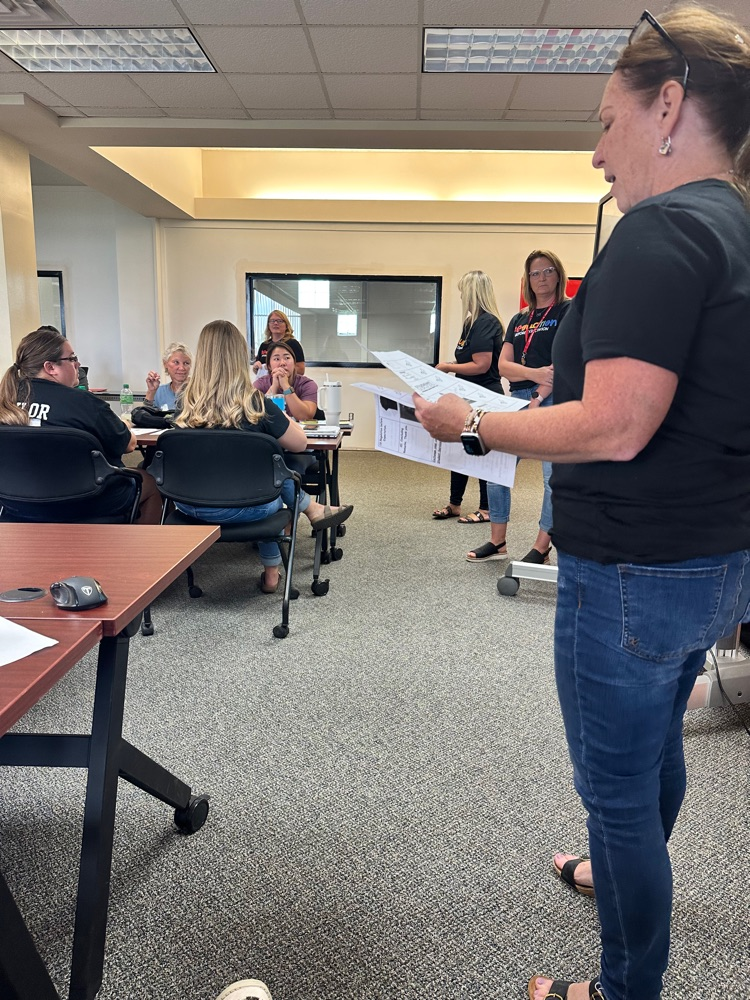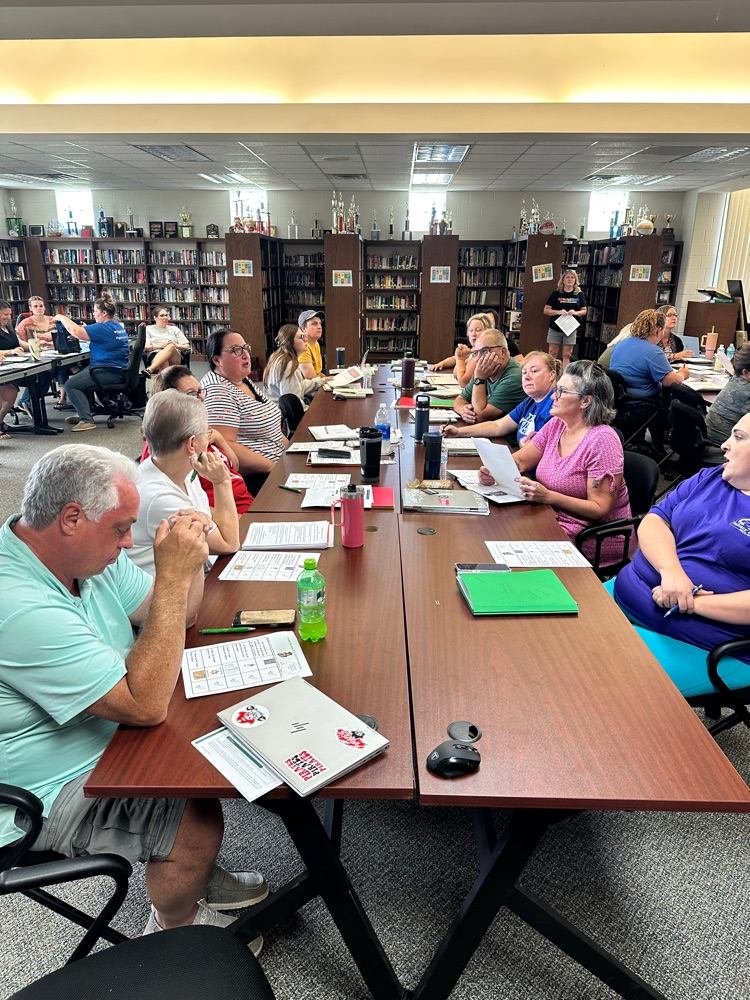 Hello, Peck Elementary! Our NEW Handbook can be accessed here:
https://bit.ly/3QKOwBB
. If you would like to sign for it electronically this year, please fill out the following form:
https://forms.gle/5Dfwqw3VqqFKfG5s7
We are excited for the new school year and hope to see you at open house tomorrow!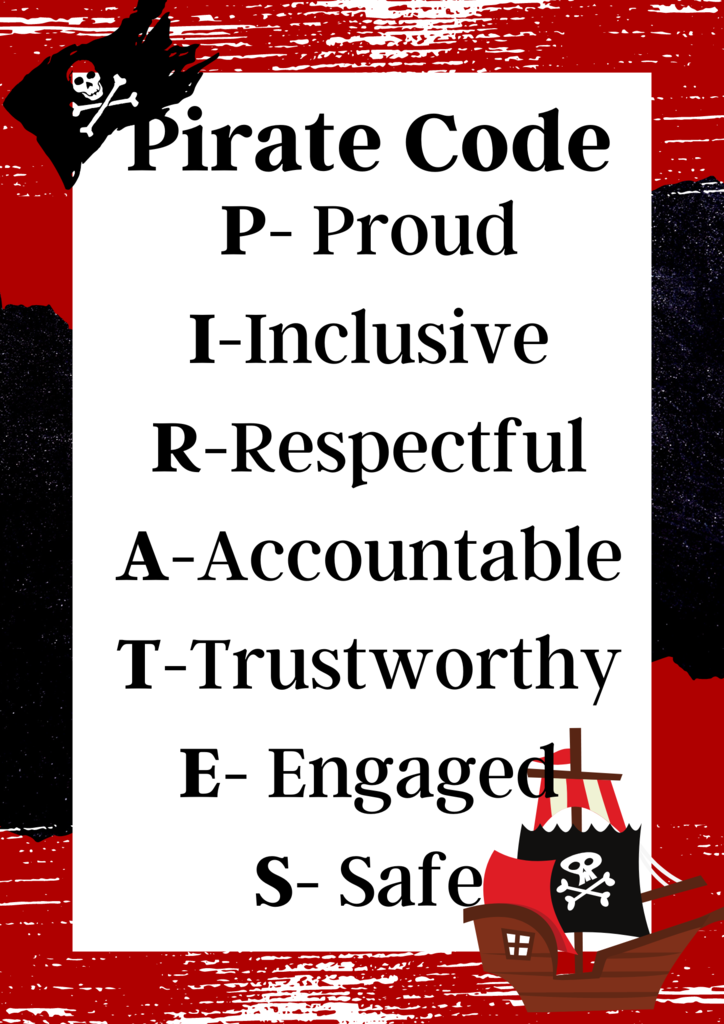 Good morning all Varsity and JV sports athletes. Here is the picture schedule for this week. Monday, August 21 - 3:15 Varsity Volleyball & senior banner picture Tuesday, August 22 - 4:00 Football & Cheer banner pictures in gym Following Varsity football team at the field Thursday, August 24 - 5:00 JV Volleyball The link below for order forms.
https://bit.ly/3KOoqtr

JH Athletes: wear your red and white gear and come out to Meet the Team night tonight. Pep Assembly starts at 7 pm with a cornhole tournament afterward.

Ahoy Peck Elementary Pirates and Parents! We cannot wait to see you at our Open House from 6-7 pm on 8/23! ♥️🏴‍☠️♥️