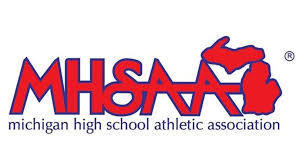 MHSAA Limits Spectators at Boys Basketball District Finals
Bill Kerr
Thursday, March 12, 2020
Hopefully you have heard that our boys basketball team has made an exciting run to the district finals this Friday night at Deckerville with two come-from-behind wins. Our Pirates are set to tip-off at 7 pm against Cardinal Mooney, but the crowd will be limited.

This morning, guidance was issued by MHSAA limiting spectators to parents, legal guardians, and essential school staff ONLY. Each competing team will be allowed a limit of 50 people maximum. Doors to the event will not open until 6:30 pm. We are still working to compile a list of those people who will be invited to attend and will get that information out to those specific people as soon as possible. As of now, Thumbtailgater Sports intends to broadcast the game as scheduled so that you may listen and enjoy it.
I would like to thank you for your patience as we work to implement these guidelines.
-Bill Kerr
Superintendent