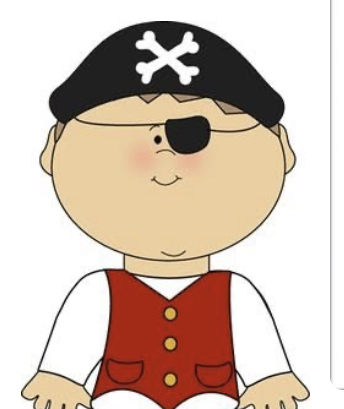 Little Pirate Roundup Coming Soon!!
Leann Kerr
Saturday, March 07, 2020
Little Pirate Roundup for all children ages 2.5 to 5 years old will be March 26 at 6:00 pm. We will have dinner, a bounce house, activities, drawings, tours, bus rides, and the Scholastic Book Fair will be open with Buy One Get One Free books! Mark your calendars; we will see you there!